Mailing Address
5-1-5 Kashiwanoha, Kashiwa
Room No. s309
Institute of Industrial Science, the University of Tokyo
Chiba, 277-8574, Japan

Phone: +81-4-7136-6977
Internal Phone: 66977, 58974, 58975, 58976
Note the important message at the end!
Access to the Kashiwa Campus of the University of Tokyo
The Kashiwa campus is on the top right of the following map.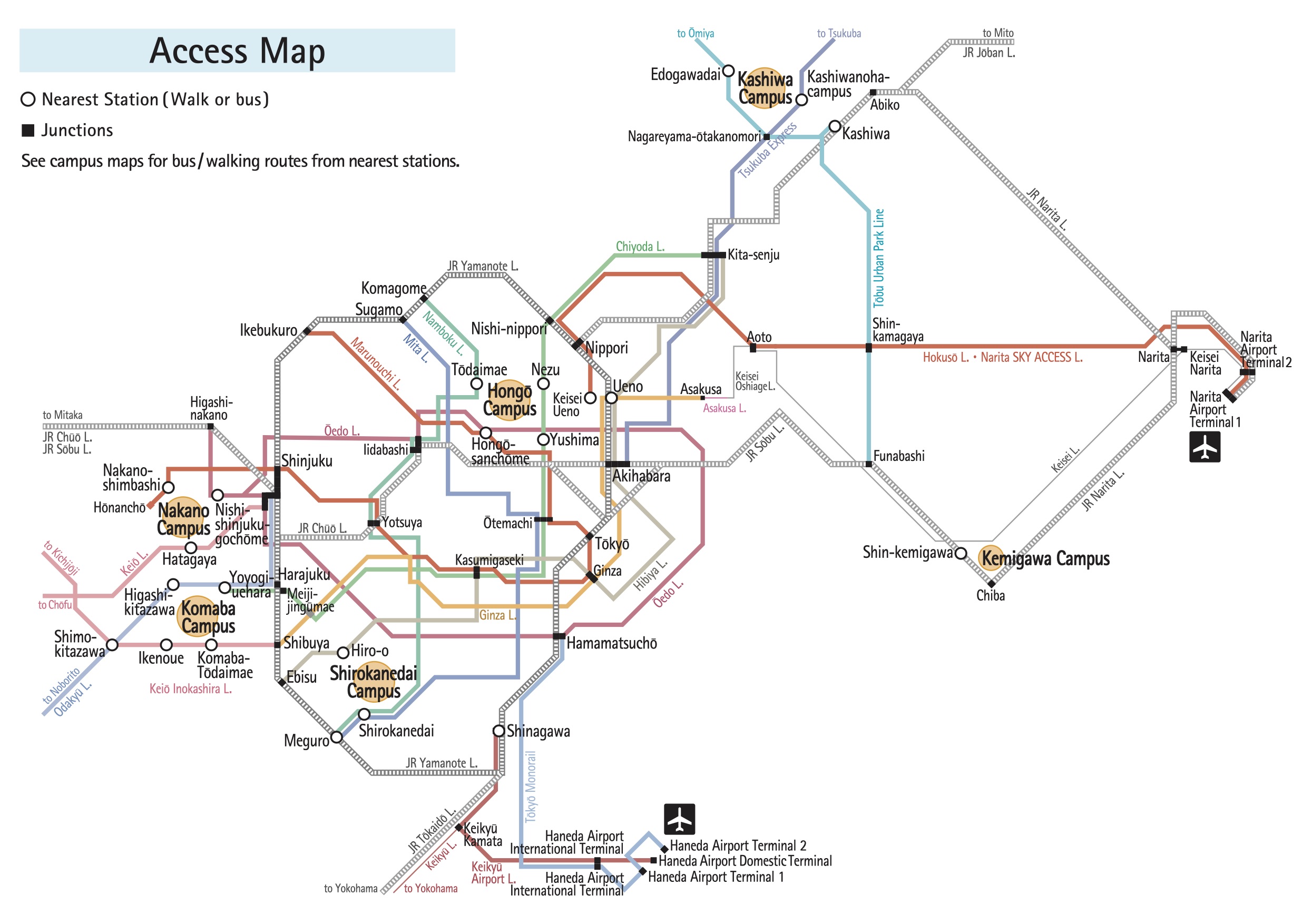 Shuttle Bus Service
There is a convenient shuttle bus service (free for visitos and U. Tokyo students). The bus stop is in front of the Mitsui Garden hotel on the west side of the Kashiwanoha campus station of the Tsukuba express. For details, see
here
.
Other transportation
For other means of transportation, see the following: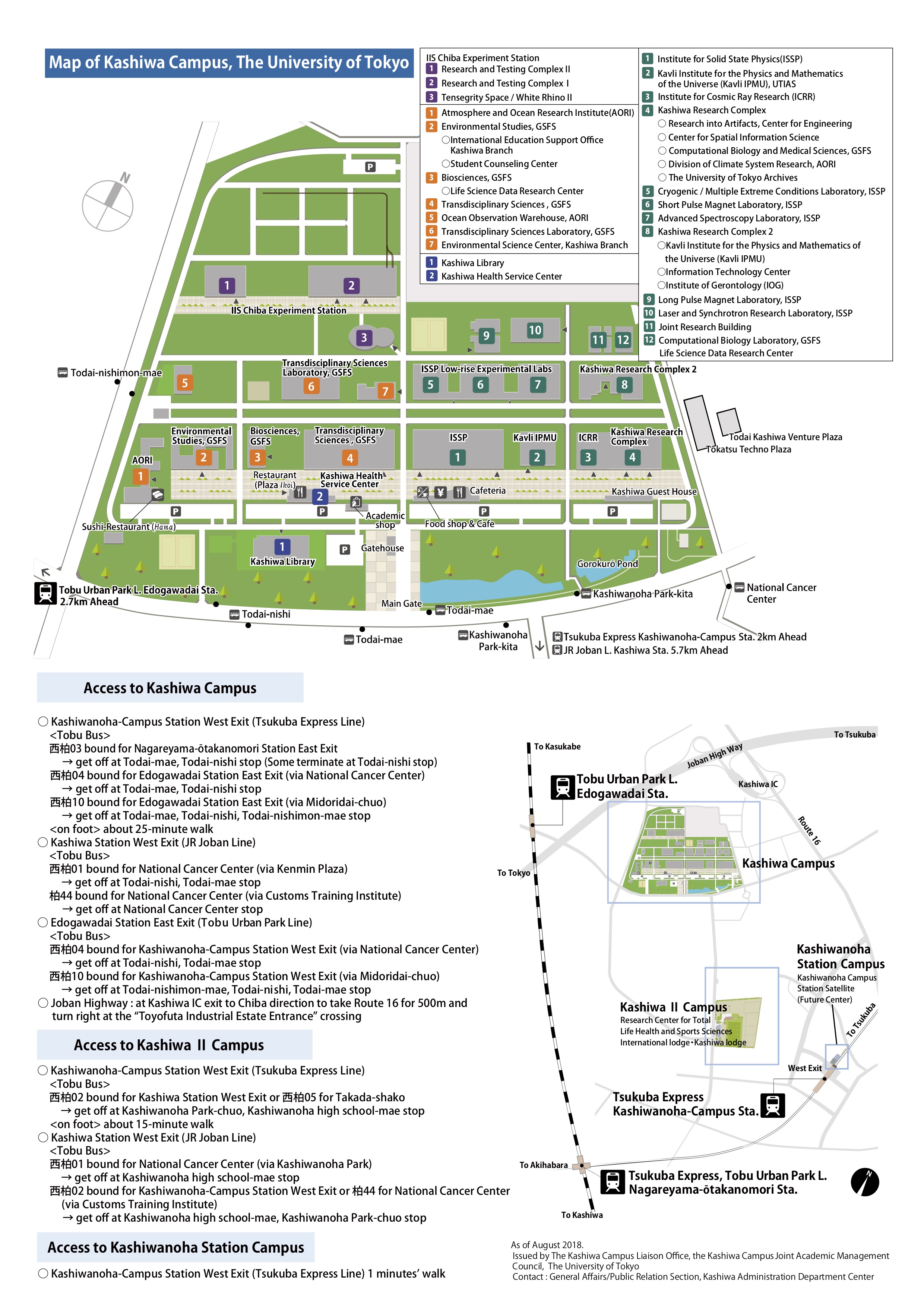 Location in the campus
From the first bus stop inside the campus "Kibanto mae", walk to the north, looking ISSP on the right and GSFS on the left . After you see a tenis court on the right, you will find a big building, which is Institute of Industrial Science, Chiba Experimental Site.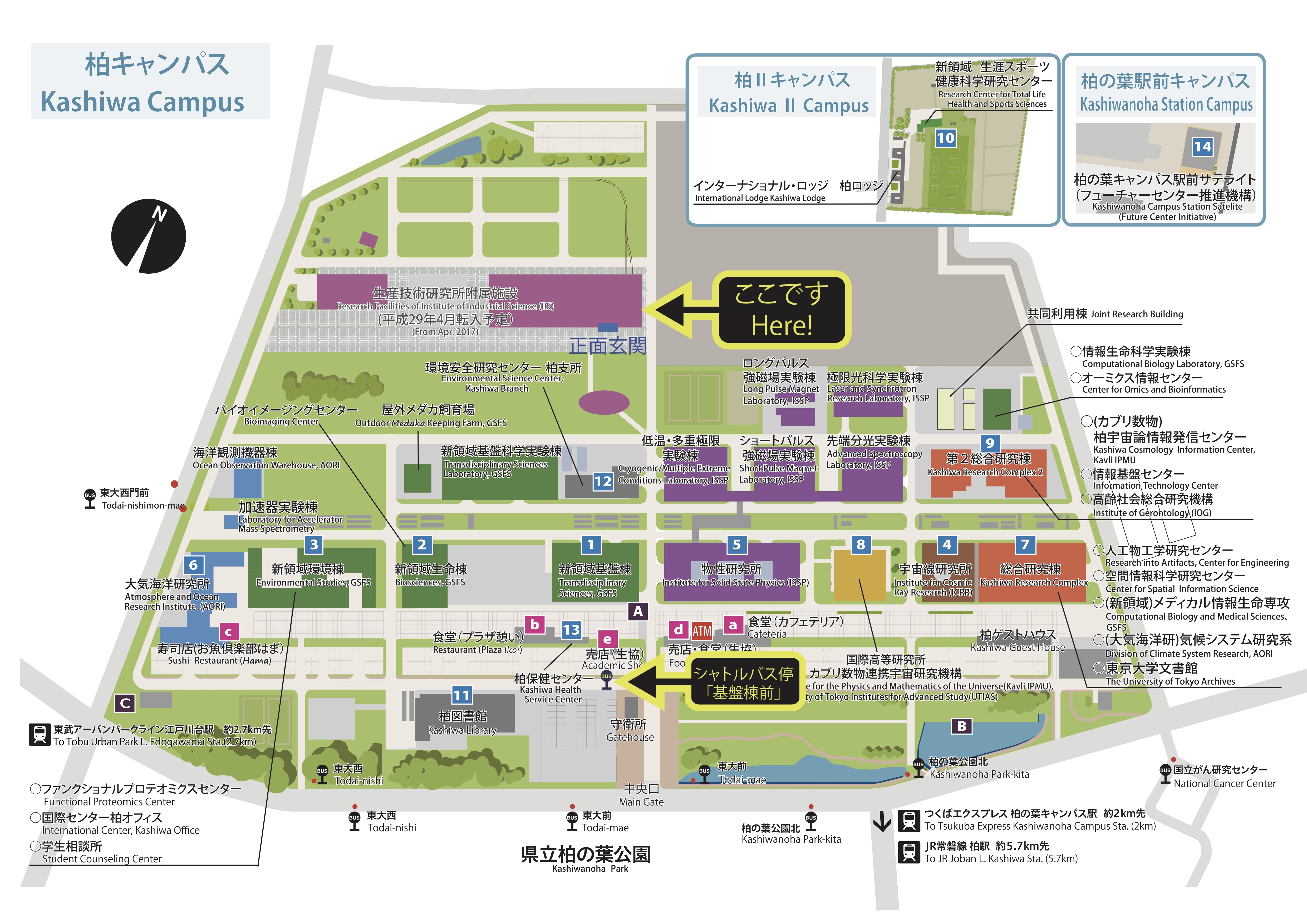 Very Important After you arrive at the building
Go to the main doorway on the east side of the south face of the building. This door is always locked.
Find an internal phone on the wall right to the doorway. Call either of 66977, 58974, 58975, 58976 (Hatano Laboratory) and ask to unlock the door.
If nobody answers at the numbers above, call 66971 (the administration office) and ask to unlock the door.
The main office is s309 on the south-west corner of the third floor, while the seminar room is n210 on the north-west corner of the second floor.
Because you will need the procedures above, when you come to our seminar, please arrive at the doorway five minutes before the starting time.